EMPOWERING UNDERSERVED COMMUNITIES
THROUGH ECONOMIC OPPORTUNITY​
California has the 5th highest unemployment rate and the 4th highest youth unemployment rate in the nation. According to the IMF, a 3rd of the U.S. unemployment rate can be explained by the skills gap. On local levels, we have seen the striking scale of this gap and its effects. For example, many communities in San Mateo County suffer greatly from high unemployment rates of because of language and educational barriers. For instance, 37 percent of Menlo Park's residents suffer from language barriers, and 34% have less than a high school degree.
CALSO aims to address the unemployment issue in California by reducing the skills gaps with programs that provide educational and employment services to those in need.
Through new technologies, new business models and the exploitation of old technologies in new ways, innovation has allowed firms to become more productive and take over markets and emerging market economies to catch up with advanced economies. Workers whose skills and qualifications are restricted to these jobs will face serious difficulties to start new careers.

Being comfortable with ICT technologies is no longer a luxury but rather a necessity. This is due to the fact that information is at the heart of the fourth industrial revolution we are currently experiencing.

Just as R&D is the key for countries and companies to keep up with innovation, anticipative training is the solution to prepare workers for tomorrow's market requirements and to improve their ability to adapt.
In this context, we have developed several training programs to train people for jobs of tomorrow in rech industries:
THE 4TH INDUSTRIAL REVOLUTION: AN OPPORTUNITY FOR UNDERSERVED COMMUNITIES TO START CAREERS IN TECH INDUSTRIES​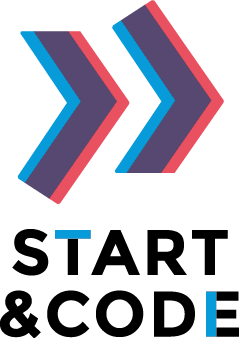 AN OPPORTUNITY FOR UNDERSERVED COMMUNITIES TO START CAREERS IN THE CULINARY INDUSTRY
CALSO launched Rendezvous, a social enterprise providing training, livable wages and career paths for low-income people who are rebuilding their lives in the Bay Area.