PROMOTING AND SUPPORTING EXCEPTIONAL
FEMALE ENTREPRENEURS
While women bring a unique insight to our greatest social and environmental challenges, few initiatives exist at the local and global scale to promote women leadership in social entrepreneurship. Mindful of this, CALSO encourages women to be recognized as entrepreneurs for the creation of their own ventures. To do so, CALSO partners with ELLE US to highlight women leaders accross the nation pursuing innovative solutions to the biggest social and environmental challenges of our times.
In partnership with INCO, ELLE US and CALSO have created a unique award dedicated to American female social entrepreneurs, the "ELLE US IMPACT² AWARD". Female entrepreneurs from all around the country entered the competition and the winner - Rose Wang - was selected in January 2016 in New York City. Rose has been portrayed by ELLE US magazine and received business support from CALSO.
The IMPACT² AWARD is part of a global competition: the WORLD IMPACT² AWARD.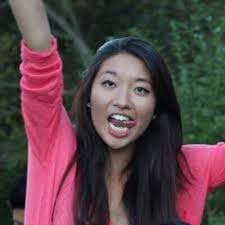 Rose is the CEO and co-founder of Six Foods, a venture using crickets milled into a flour to make tortilla chips (Chirps). Six Foods wants to normalize insect foods, starting with snacks to meat. The goal is to substitute animal protein with insect protein, thus converting livestock farming to insect farming. By doing so, it reduces land & water usage, and green gas emissions. .
"Spreading the "buzz" about bugs has been the best opportunity"
The first time I was dared to eat a scorpion in China, I was terrified. Aren't scorpions poisonous? (Not if you remove their tails.) But the moment I bit down, all I could think was - Wow! This tastes like shrimp! And just as quickly, my fear disappeared. I was fascinated - how often are we confronted with an idea that challenges what we accept as truth? Growing up in America, kids are taught not to eat the worms in their garden. But then why are 80% of countries and 2.5 billion people eating insects regularly all over the world? It turns out insects are one of the most sustainable protein sources available and could be the key to reducing the food system's impact on climate change!
Aline is the CEO and founder of NaTakallam, a social venture grounded in education and exchange, connecting Arabic learners and displaced Syrians worldwide for language practice online. NaTakallam provides a livelihood for refugees, while creating a space of exchange with their students, from Western countries, developing a better understanding of refugees arriving to their country.
""Meeting the mayor of Paris was a unique opportunity for Natakallam, which is registered in France and is trying to work with refugees in the camps built by the city of Paris. This was an ideal occasion to discuss and share in more depth with Anne Hidalgo.""
"The refugee issue is very important and we are noticing that the humanitarian sector is no longer able to answer the situation, and for Natakallam not only we are tackling such a fundamental issue today, but we are actually trying to coordinate and develop our chapter in France."
"As a young startup developing itself through organic growth due to a limited marketing, being featured in Elle magazine is unique exposure to extend our reach, especially as a woman. "